Eliminating manual workload for faster and better results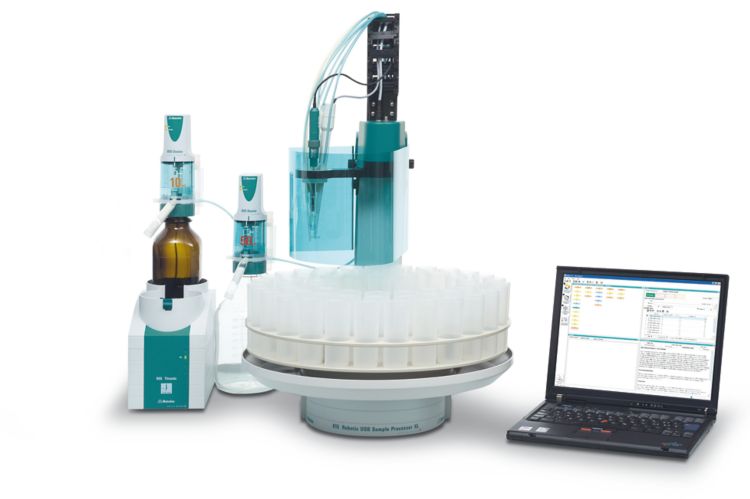 In automated processes, each sample is handled exactly the same way, and, as a consequence, your results will be more consistent, and comparability will be improved. The automation options for Titrando allow you to perform homogenization, liquid handling, and the analysis in one streamlined procedure.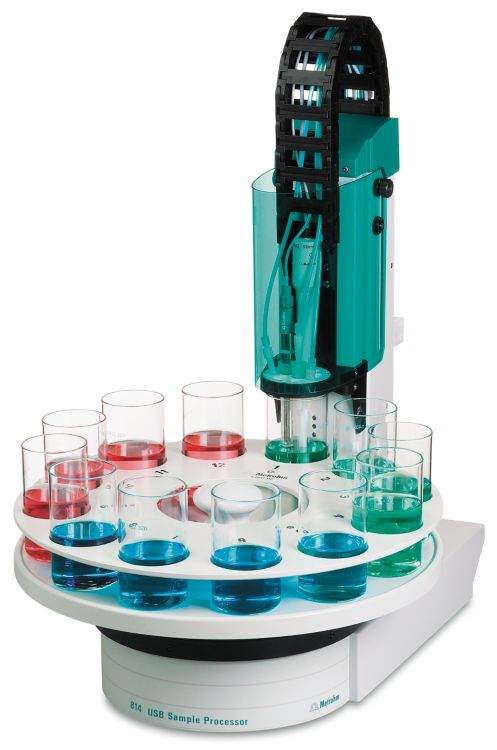 Automated sample changing
Metrohm offers a selection of sample changers tailored to your needs:
814 USB Sample Processor: For small and medium-sized sample series (in the range of 12 to 48 samples, depending on the beaker size), particularly suited to routine applications involving sample changing and basic liquid handling tasks.
815 USB Sample Processor XL: To automate more demanding liquid handling tasks and analyze larger sample series (between 28 and 228 samples, depending on the application and the beakers).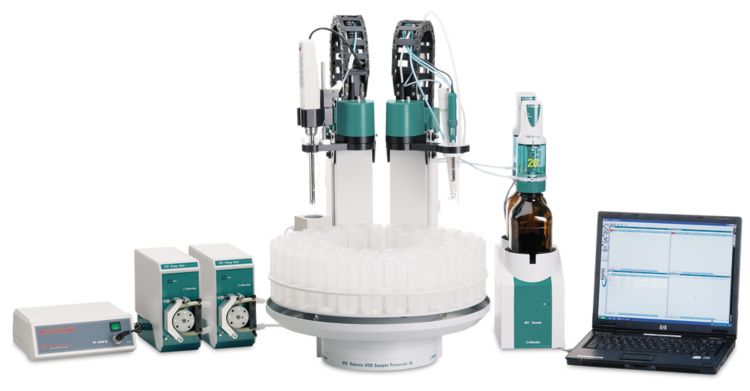 Automated sample preparation
To further increase the efficiency in your lab, you can include automated sample preparation using the 815 Robotic Titration Soliprep:
Automated homogenization of the sample
Automated cleaning of the homogenizer
Automated adding of solvents or auxiliary solutions
Automated titration
Thanks to its outstanding flexibility, the 815 Robotic Soliprep can be used for a host of other applications (e.g., filtering and diluting for HPLC or IC applications). To learn more about these exciting possibilities, please contact us.

Which titrator fits your requirements?
Talk to your Metrohm representative and learn about the best solution for your needs!