When talking about the subject of Analytical Instrument Qualification (AIQ), my first thought is of regulated industries, such as pharmaceuticals and food.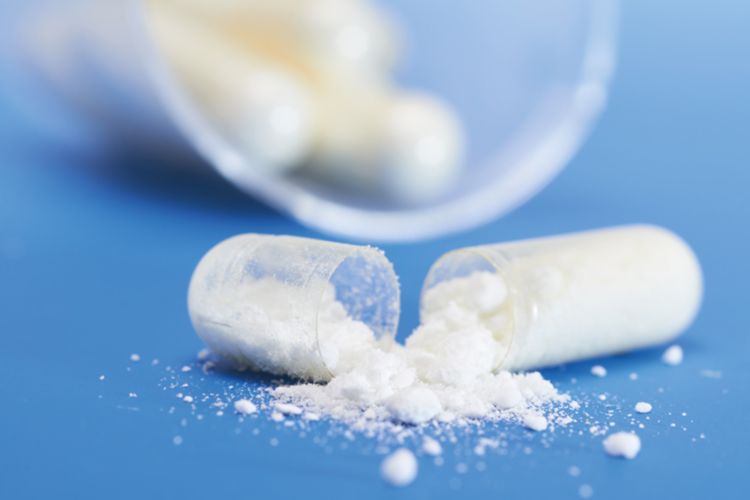 You may be wondering—Why do we need to qualify analytical instruments in this environment? Why does my Titrando or my OMNIS system need such a service?
Consumer safety here is of paramount importance. Medicines that may represent a health hazard for patients or do not provide the intended therapeutic effect are undesirable and costly, therefore steps must be taken to safeguard the manufacturing process and prevent fatal implications. By qualifying the used analytical instruments, we can ensure that active ingredients and finished pharmaceutical products are manufactured in a safe environment.
In addition, procedures that prove instrument accuracy and repeatability are a must. Metrohm qualification procedures provide this documentation—fully traceable evidence which is also required for inspections and audits by regulatory authorities.
When auditors come knocking
In case an auditor observes any violations of the United States Food and Drug Administration (FDA) guidelines for example, this will be communicated in an inspectoral observation or a Warning Letter. If we look to pharmaceutical Warning Letters in the past, we can see that the FDA is mainly concerned with issues related to qualification and data integrity.
Some typical findings are e.g., the usage of an unqualified system or the use of an instrument outside of the calibration range for which it was initially qualified. This proves the point that qualification of analytical instruments in regulated environments cannot be ignored.
Metrohm Compliance Services can help to prove the full data traceability of your qualification activities, simplifying your audit preparation and at the same time maintaining a constant state of inspection readiness for your laboratory.
Instruments in regulated environments need to be qualified periodically according to the main regulatory bodies. The United States Pharmacopeia (USP) is the leading pharmacopeia that has a general chapter dedicated to Analytical Instrument Qualification (AIQ), USP <1058>. Therefore, it has global significance, making laboratories subject to regulatory requirements either directly or indirectly. This is why Metrohm Compliance Services are based on this important chapter.
Find out more by downloading our brochure.
Brochure: Analytical Instrument Qualification - Confidence in quality with IQ/OQ
What is Analytical Instrument Qualification (AIQ) exactly?
As per USP <1058>, it is «the collection of documented evidence that an instrument performs suitably for its intended purpose.» This indicates that AIQ is the foundation for generating quality data with the needed data integrity. By using qualified instruments, you gain confidence in the validity of generated data and that your instrument meets specifications of regulatory standards.
AIQ is not a single activity, but a continuous process over the lifetime of the instrument. AIQ already starts before the instrument purchase with the formal writing of User Requirement Specifications (URS), where the lab's requirements for a specific instrument are documented. And yes, for e.g., a fully equipped Metrohm Dual IC system as well as for a single Metrohm pH meter, there is the same need to document the laboratory requirements and its intended use.
After clarification of the intended use and the evaluation of the right technology, a Risk Assessment (RA) needs to be carried out to determine the required qualification strategy to prove the «fitness for purpose» of the purchased analytical instrument.
The extent of the next qualification stages depends on the outcome of the Risk Assessment. The following activities are grouped into four phases: Design Qualification (DQ), Installation Qualification (IQ), Operational Qualification (OQ), and Performance Qualification (PQ), the so-called «four Q's».
Whereas the DQ is the documented verification that the instrument specifications meet the laboratory requirements, the IQ provides the proof that the equipment has been installed properly. In the OQ phase, it's demonstrated that the system operates correctly in the selected environment as per manufacturer specifications, while the PQ confirms that the instrument consistently performs according to your defined specifications.
During the lifecycle of the instrument, major repairs might be needed, it might be subject to major updates / upgrades, or it might even be transferred to another lab. In all of these cases, the original URS should be reviewed again and adjusted if necessary. The URS is a living document that can and must be changed and updated when needed. Based on a risk assessment analysis, it will then be defined what the qualification steps are that should be repeated after the needed changes (IQ, OQ, PQ).
Eventually the instrument's life comes to an end, and we arrive at its retirement. This final step of the AIQ is often considered as the «forgotten child» of validation activities. To put this a bit more in perspective, consider when you make a new electronic purchase, such as a PC. The situation is similar to when a new analytical system is bought. It's easier to focus on something new—concentrating on getting the training for its proper usage, and making sure it's working correctly. We begin to ignore or forget that the old system is still there.
Therefore, decommissioning of an instrument is a critical part of the validation process that must also be very well documented. For the old system, a final system qualification might be necessary if required. Afterwards, all data have to be removed and stored in a safe location. It is extremely important to ensure that the data can be read from this location (data migration) for a number of years, depending on your retention procedures.
Support when and where you need it
The fact that users have responsibilities for the instrument qualification (USP <1058>) does not mean that all qualification activities must be conducted alone!
Metrohm supports you over the lifetime of your investment, from advising you during the purchase process to the first installation and qualification. Additionally, our IQ/OQ documentation provides you the required documentation in strict accordance with the current regulations. To ensure your Metrohm device remains in a qualified state, we offer requalification services at scheduled intervals as specified in your requirements to guarantee the accuracy and precision of your system over its lifetime. 
An advantage of relying on Metrohm as the manufacturer of your analytical instruments is that we have all the necessary experience for performing IQ/OQ procedures. Most importantly, our certified service engineers bring along all calibrated and certified reference instruments that are required for the qualification. To ensure the quality of Metrohm Service is maintained, our service engineers undergo compulsory re-training on a regular basis according to a globally standardized program.
Buying Metrohm equipment is the first step to success, but maintaining it in a qualified state is the key! Just contact your local Metrohm dealer and let us handle the rest.
For more details about which qualification phases can be fully handled by Metrohm and where we can support you, read Part 2!
Introduction to Analytical Instrument Qualification – Part 2