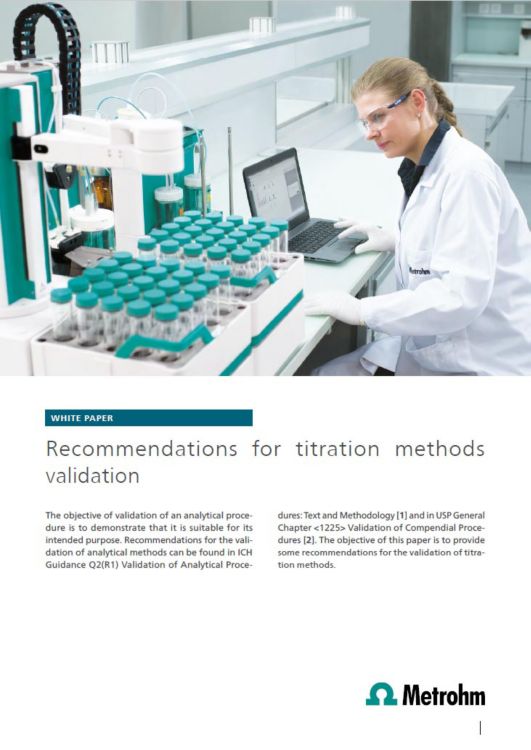 Using validated methods is a must for pharmaceutical assay determination to comply with regulatory requirements. A free white paper gives guidance and defines a procedure how to perform a proper validation of titration methods. The procedure follows ICH Guidance Q2(R1) and USP General Chapter <1225> and is exemplified using the determination of potassium bicarbonate sample as an example.
Method validation of a titration ensures that the selected titration method and parameters provide a reliable and robust result. The procedure outlined in our white paper defines and describes the following steps and criteria:
Titrant standardization
Specificity, i.e. the ability to assess the analyte
Linearity of the analytical procedure (defined as the linear regression of the sample size versus the consumed titrant volume)
Accuracy (defined as the closeness of the result to the true value)
Precision (defined as standard deviation and evaluated in two levels: repeatability and intermediate precision)
The procedure is exemplified using a potassium bicarbonate sample.