The MARS is a sample preparation device that transfers aerosol particles from an air stream to the aqueous phase. Subsequently, the water-soluble ionic fraction (anions and cations) can be analyzed by different analysis techniques according to your needs.
Metrohm AeRosol Sampler «MARS»
Key features
Professional aerosol collection and subsequent analysis with e.g., ion chromatography
No need of dry denuders for gas removal
Contamination-free aerosol collection technique (particles PM1, PM2.5, or PM10)
Direct on-site sample analysis omitting any sample storage or sample preparation
Continuous determination of ions in aerosols with high temporal resolution for diurnal pattern analysis
Simple connection to bench top analytical instruments (e.g., IC, VA, or other suitable detection techniques)
MARS adapts to any application
Whether you want to analyze standard ions in aerosols by IC or heavy metals by VA – or both – the respective instruments are easily coupled to the MARS, enabling comprehensive analysis of your sample with any analysis instrument.
The complete set of results is saved in a single database and combined in one report, as with all Metrohm hyphenated techniques.
Additionally, the highly flexible MARS can also be used for determinations in combination with mass spectrometry or water-soluble organic carbon analyzers, for example. Alternatively, the samples can be collected in sample vessels for offline determination, using an autosampler.
High temporal resolution
MARS in combination with IC or VA enables semi-continuous air monitoring at a high temporal resolution: measurements can be done without interruption. This way, passing peaks in, e.g., pollutant concentrations are not missed by averaging over long sample collection times as when using filters for sampling.
Unattended measuring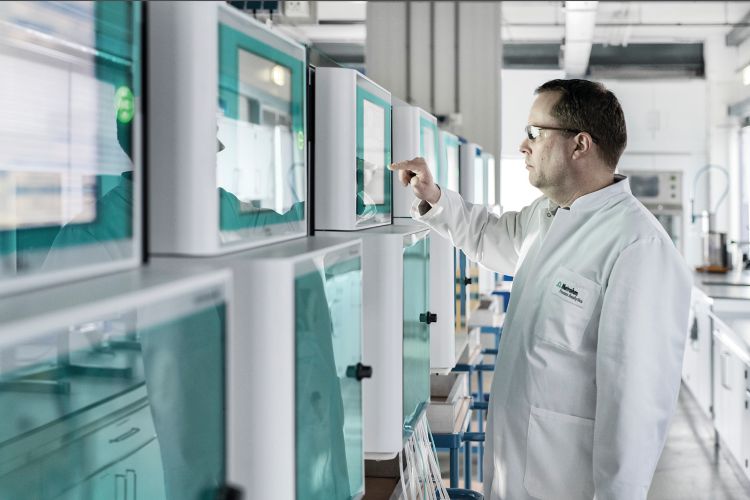 A wet rotating denuder (WRD) is implemented in the system for easy gas removal. This feature is a major advantage compared to its predecessor «PILS», where dry denuders are used to remove the gasses which is labor intensive.