We offer three dedicated stability measurement instruments for stability measurement: the Rancimat for the assessment of the induction time or oxidation stability index (OSI) of fat-containing foodstuffs, cosmetics, and natural fats and oils; the Biodiesel Rancimat for oxidation stability testing of biodiesel; and the PVC Thermomat for thermal stability testing of polyvinyl chloride (PVC) and other chlorine-containing polymers by means of the dehydrochlorination test (DHC).
Dedicated oxidation and thermal stability testing instruments for natural oils and fats, biodiesel, and PVC
Compliance with international standards: AOCS Cd 12b-92, ISO 6886, EN 14112, EN 15751, EN 16568, ISO 182, Part 3
Convenient and efficient: individual sample analysis or simultaneous analysis of 8 samples
Powerful software for instrument control, data management, and results evaluation
Brochure: 892 Professional Rancimat (8.892.5001, PDF, 2.1 MB)
Brochure: 893 Professional Biodiesel Rancimat (8.893.5001, PDF, 1.5 MB)
Brochure: 895 Professional PVC Thermomat (8.895.5000, PDF, 4 MB)
Oxidation stability measurement: How does it work?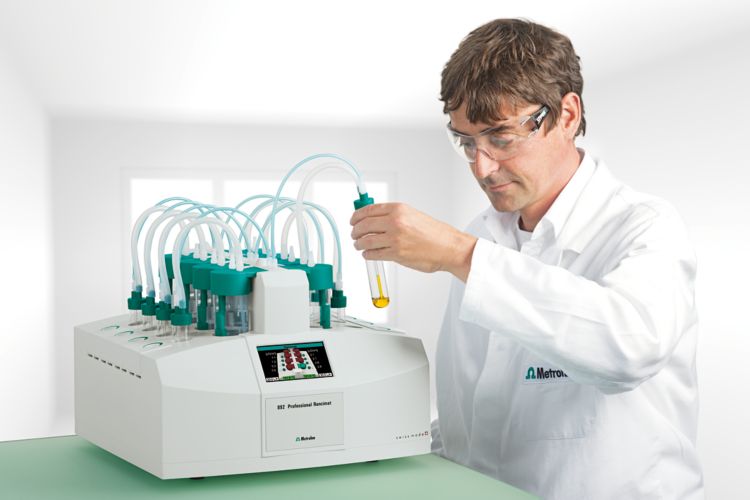 Our established Rancimat method is based on accelerating the aging process of the sample by raising its temperature and passing a continuous stream of air through it. The air flow transports volatile oxidation products from the sample vessel into a vessel containing distilled water. The instrument measures the conductivity of the water. A sudden, strong increase in conductivity marks the induction time.
The induction time is a standard parameter in quality testing of oils and fats in the food industry.
Thermal stability testing of polymers: How does it work?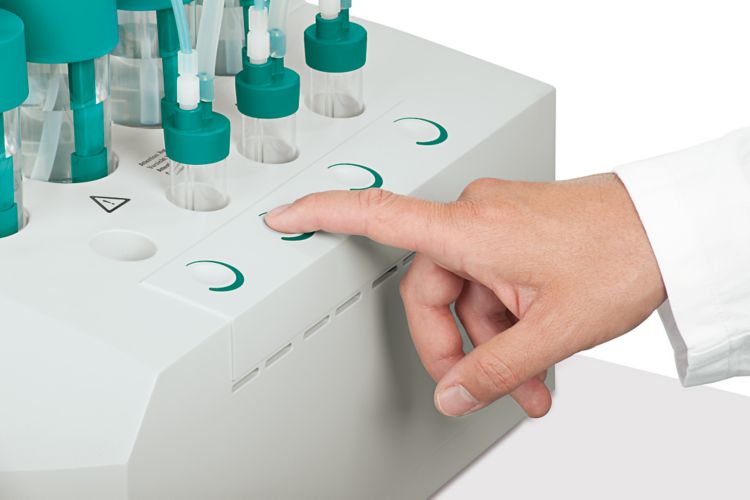 The dehydrochlorination test is done by heating the polymer sample to induce decomposition. As a result of the decomposition, gaseous hydrochloride (HCl) is released. The HCl that is released is transported from the sample vessel into a vessel containing distilled water by means of a continuous stream of nitrogen. In the sample vessel, the conductivity is continuously measured. Once HCl is formed, the conductivity increases. The time at which a 50 µS/cm increase is reached compared to the beginning of the measurement is the stability time, a measure of thermostability.
Your choice: individual measurements or bulk analysis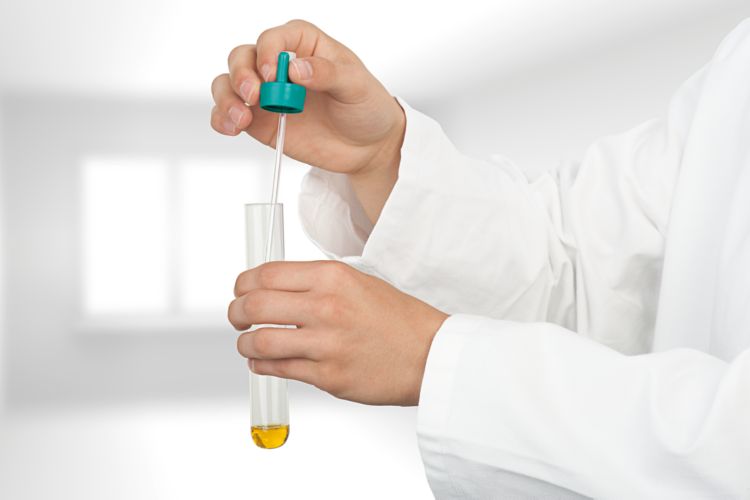 The stability instruments have eight measuring positions, allowing you to start each single measurement individually.
If, however, you have to analyze large sample series, you can connect up to four instruments and analyze up to 32 samples in one go.
Instrument control, data evaluation, management, and storage: all in the StabNet software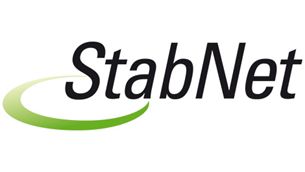 StabNet is a full-fledged software for stability measurement. The software takes care of instrument control and data handling, from results calculation to database management and report generation.
If required, the software can be set up as a client-server network, offering you additional functions in terms of data access and management as well as user rights management.
Which stability solution fits your requirements?
Talk to your Metrohm representative and learn about the best solution for your needs!
White paper: Quality control of fats and oils in cosmetics