I have to admit that the technological world of process analysis seemed foreign for me for a while. When I first heard about process automation, I imagined futuristic robots that do the work, similar to modern science fiction films. Perhaps many people might have the same impression.
There is often a great deal of uncertainty about what the expression «we automate your process» actually means. In this blog series, I want to show you that process analytical technology (PAT) is less complicated than expected and offers several advantages for users.
What does process analytical technology (PAT) mean? 
I was once told in conversation:
There is definitely truth in this statement, and it certainly shows the abundance of application possibilities. At the same time, it should be considered that in the future, users of process analytical technology will not only invest in conventional measurement technologies (e.g., direct measurement, TDLAS, GC), but also increasingly in the determination of substance properties and material compositions.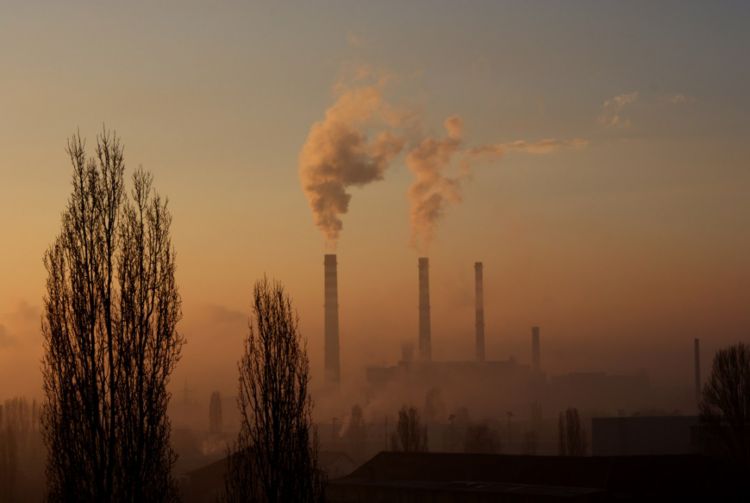 PAT serves to analyze, optimize, and ultimately control processes and their critical parameters. This control makes a major contribution to quality assurance and the overall process reliability at the manufacturer. Thinking back to some well-known chemical disasters (e.g., Minamata, Toulouse, or Tianjin) in which poisonous substances were released, causing immense damage to people and the environment, the importance regarding regular monitoring of critical parameters becomes abundantly clear. The list of analytes that can and must be monitored is long, ranging from contamination in wastewater due to municipal or industrial wastewater treatment plants, to pharmaceutical agents, to gases and aerosols in the ambient air.
Brochure: Applications for Process Analytics – Manual
From Lab to Process
Considering the history of manufacturing and other industrial processes, it is clear that the ultimate goal is to increase throughput in ever-shorter timeframes, with an eye on safety measures and minimization of costs where possible. Independence through automation and fast, reliable data transfer is a high priority.
In order to make the process economically viable along the entire value chain, the resulting products should be manufactured at the highest quality in a short time and with minimal raw material and energy usage. For 24/7 operations in particular, knowledge of the composition of the starting materials and intermediate products (or rather, any impurities) is essential for optimal process control and reliability.
How can reliable process monitoring be ensured around the clock? Very few companies have company laboratories with an actual 3-shift operation, and often send their samples to external laboratories. Additionally, the samples are sometimes taken with longer time intervals between them. This carries various risks.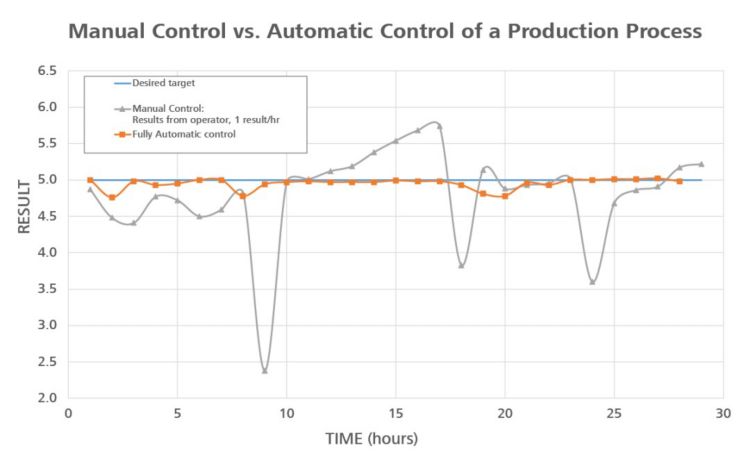 On one hand, the time lost between the sampling event and receiving the results from the analysis is enormous. It is only possible to react to fluctuations and deviations from target concentrations or limit values ​​with a certain delay.
On the other hand, working and environmental conditions are not comparable and can lead to changes in the sample. Oxidation, pressure or temperature changes, introduction of moisture, and many other factors can change a sample's original properties during transport, waiting periods, and manual laboratory analysis.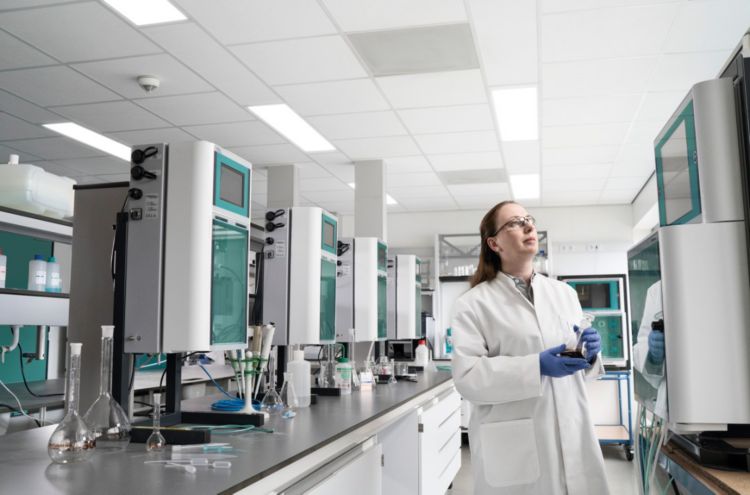 Want to learn more about the history of process analysis technology at Metrohm? Check out our previous blog post:
Process analyzers: automated operation around the clock
Analyses which are usually carried out manually can be automated by using industrial process analyzers. The samples are automatically removed from critical points in the production process and processed further. The information obtained is used to control the process without any delay, as the data can be transferred immediately to a central computing system at the plant. Automated analysis right at the sample point allows for increased accuracy and reproducibility of the data.
In practice, this entails rerouting a partial stream from the process in question to be fed to the analyzer by means of valves, peristaltic pumps, or bypass lines. Each sample is therefore fresh and correlates to the current process conditions. Probes can also be integrated directly into the process for continuous inline measurement.
The analysis is performed using common titration, spectroscopy, ion chromatography, or electrochemical methods known from the laboratory, which are optimally integrated into the process analyzer for each individual application requirement. The methods can be used in combination, allowing several measuring points to be monitored in parallel with one system. Thanks to the process analyzers that are specifically configured and expandable for the application, the optimal conditions for stable process control are obtained.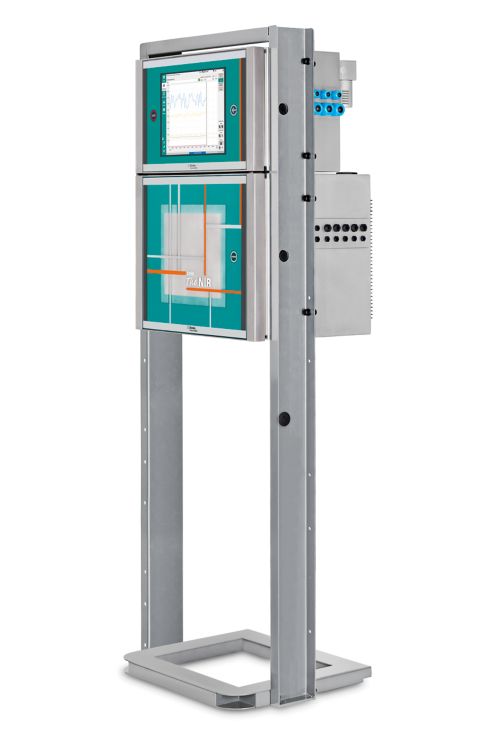 Spectroscopic methods have become particularly well-established in recent years for process analysis and optimization purposes. In contrast to conventional analysis methods, near-infrared (NIR) spectroscopy shows a number of advantages, especially due to the analysis speed. Results can be acquired within a few seconds and transferred directly to the chemical control system so that production processes can be optimized quickly and reliably. Samples are analyzed in situ, completely without the use of chemicals, in a non-destructive manner, which means further added value for process safety.
Have a question about NIRS? Check out our FAQ blog post series.
Frequently asked questions in near-infrared spectroscopy analysis – Part 1
The many advantages of PAT
Automation in the context of process analysis technology does not always have anything to do with futuristic robots. Instead, PAT offers companies a number of advantages:
Fully automatic, 24/7 monitoring of the process
Timely and automatic feedback of the analysis results to the system control for automatic process readjustment
Reduction in fluctuations of product quality
Increased process understanding to run production more efficiently
Independent of your own laboratory (or contract lab)
Complete digital traceability of analysis results
Total solution concepts including sample preconditioning, saving time and increasing safety
What's next?
In our next post in this series, you will discover the role process analysis technology plays in digital transformation with regard to «Industry 4.0». Click here to go there directly!
Your knowledge take-aways