Optimizing your process monitoring via near-infrared (NIR) spectroscopy process analyzers has never been easier. The 2060 The NIR Analyzer is the next generation of process spectroscopy instruments from Metrohm Process Analytics. Its innovative modular design with a separable human interface (HI) and multiple NIR cabinets provides maximal efficiency in cost savings and improved production lines and final product quality.
Up to 5 sampling streams possible per NIR cabinet for inline analysis
High-throughput, state-of-the-art spectrometer
Hazardous-area-rated and certified for explosion-proof electrical area classifications
Flexible software for straightforward process control
High quality from the inside out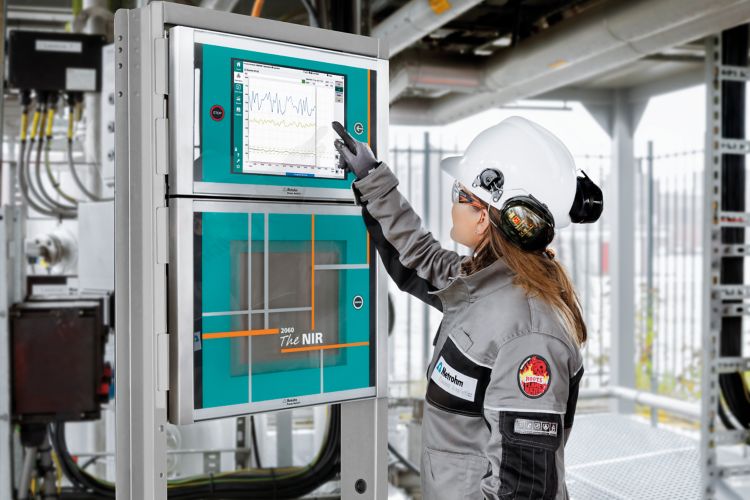 Process spectroscopy made easier! Thanks to the 40+ years of experience of Metrohm AG and Metrohm Process Analytics in designing top notch instruments and process analyzers, the 2060 The NIR Analyzer has been designed and customized down to the finest detail.
Every detail counts:
High-sensitivity InGaAs array detector with TE deep cooling to ensure high signal-to-noise ratio
High-throughput spectrograph design with temperature stabilizer
Precisely engineered multiplexer for five (5) sample channels
Make an impact with your process analysis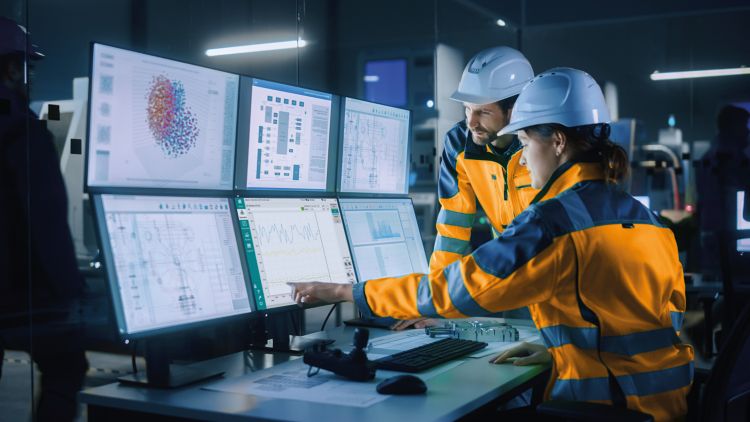 When talking about process improvements, intelligent software is needed to make an impact.
The IMPACT software by Metrohm Process Analytics is a complete solution for process monitoring with real-time display of predefined sample streams. It has multiple customizable operation screens which can be defined for multiple purposes from controlling programs (e.g., start analysis, view status, and add cycles) to displaying results in different formats (charts, histograms, tables, and more). The IMPACT software manages the transfer of results using well known industry communication protocols to any plant control room.
Moreover, the 2060 The NIR Analyzer has an additional embedded software to handle data analysis acquisition and chemometrics: OMNIS Software. This software can perform several fully automated NIR analyses at the same time, allowing the connection of more than one NIR cabinet to one human interface and cost-effective measurements at multiple sampling locations.
Boost your PAT projects
The 2060 The NIR Analyzer provides fast, nondestructive, reagent-free analysis that can be trusted as critical process data to ensure high quality products. Accurate measurements are performed directly in the process line, granulator, dryer, reactor, or reaction vessel without bypass or sample preparation as part of real-time feedback control.
As part of the 2060 Platform, the 2060 The NIR Analyzer has different configurations to fit your needs. Whether you have space constraints or multiple samples need to be monitored, the 2060 The NIR-R Analyzer is the right solution for you. Besides, the sky is the limit. This analyzer family allows the connectivity of up to two NIR cabinets to one 2060 Human Interface, expanding the measurement points to ten sample streams (five for each cabinet) and there is even the possibility to upgrade to explosion-proof versions.
Protected analysis in hazardous environments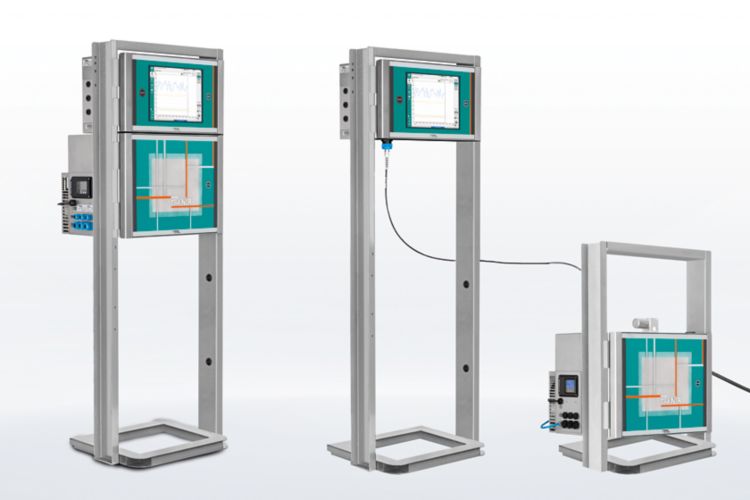 Robust analyzers are essential to withstand hazardous operating conditions to ensure safety in the presence of flammable gases and harmful vapors. The 2060 The NIR Analyzer is available in two versions, and they can be used in hazardous locations depending on your requirements: the 2060 The NIR-Ex Analyzer and 2060 The NIR-REx Analyzer for remote locations. Both analyzers are IECEx certified, and ingress protection 65 (IP65), guaranteeing the plant safety.
Durable ruggedized fiber optics
The optical MicroBundle fibers used in the 2060 The NIR Analyzer ensures excellent signal transmission. As a result, you can rely on superior analytical performance for powders, slurries, granules, etc.
The fibers are temperature-insensitive and have a superior mechanical and chemical resistance. If clear or slightly opaque liquids are to be analyzed, single fibers can be used. These optical fibers allow you to set up the analyzer more than 100 m away from the sampling point and still benefit from fast analyses.
Which process analyzer fits your requirements?
Talk to your Metrohm representative and learn about the best solution for your needs!
Sample preconditioning

Software
Sampling conditioning systems
Metrohm Process Analytics can engineer and supply virtually any "unit operation" for sample preconditioning and can provide a complete working solution for most industrial processes.
Besides the chemical analysis, sample preparation, preconditioning and location of the analyzer are deciding factors for the success of online and atline analysis. We can provide a full solution for almost any application, an analyzer in combination with sample preparation or even a complete turnkey package with a shelter, piping, wiring, and interfacing. This allows for a seamless startup and integration of the analyzer on-site.
Learn more about sampling conditioning systems for process analysis
The 2060 The NIR Analyzer features a unique software for automated spectroscopy analyses for online process control. It was designed to efficiently program and control the analyzer for any industrial application:
The analyzer's program execution is displayed in a clear graphical timeline representation
Alarms can be programmed to monitor the current status of the analyzer
Data can be communicated using a variety of process communication protocols (e.g., Modbus or Discrete I/O).
In the background, OMNIS controls the data analysis and presents the analysis data in an accessible way.
Learn more about our scope of expertise!
Explore Metrohm process analyzers