Accurate material identification
Raman spectroscopy provides instant analysis of unknown materials both inside and outside of the laboratory. It is especially useful for identification of illicit materials. Large, targeted libraries are essential for accurate results in critical situations.
Metrohm has comprehensive, up-to-date, high-resolution spectral libraries developed with our own instruments (MIRA XTR DS, TacticID, i-Raman). This results in a more trustworthy, more precise analysis of substances and mixtures. Metrohm library development is a continuous process. We are expanding our libraries daily and our regular updates keep you out in front.
Raman Libraries from Metrohm:
Your benefits
Better accuracy and high-quality spectral data improve safety and security
Available on MIRA, TacticID, and i-Raman products
Comprehensive coverage for law enforcement, border control, and other organizations
Full integration into device operation procedures ensure user-friendly interface
Regular updates to ensure access to the latest information
Faster and cheaper than laboratory analyses
Illicit and General Chemicals Library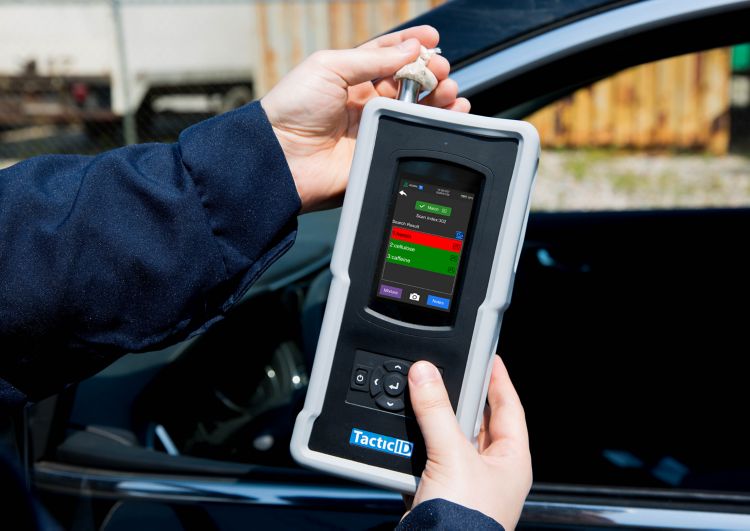 The Metrohm Illicit and General Chemicals Library is one of the most comprehensive spectral databases of drugs and related substances available. It includes:
Fentanyl analogs
Novel psychoactive substances (NPS) such as hallucinogens or stimulants
Illicit substances such as cathionones (bath salts) or synthetic cannabinoids

Narcotics
Prescription drugs
Over-the-counter (OTC) drugs
Common materials for accurate ID of mixed samples