The statement above relates very well to the demand to measure more and more about our lives—one option available to achieve this improvement is through the development of electrochemical sensors. Sensor manufacturing is in high demand and is expected to grow exponentially in the coming years.
Everything around us gives valuable information, including the chance to discover and the ability to know how we need to act. Developing sensors opens up new opportunities to develop and customize powerful and accurate solutions for specific applications in multiple fields, as well as being able to monitor different parameters outside the laboratory on the spot.
Electrochemical sensors and biosensors that are developed in small sensor strips allow for many measurement and monitoring possibilities. Sensors with new strategies have evolved by working with new materials, substrates, and formats that improve their accuracy, miniaturization, and portability in response to new analytical paradigms in various markets.
Why are electrochemical sensors needed?
Electrochemical sensors are a sensitive, fast, accurate, and cost-effective solution for point-of-care measurements. Such characteristics make these solutions suitable for integration into various monitoring or automation systems which, combined with a data communication structure, can generate considerable advances in the field of biosensing, creating new and important possibilities for the market as practical and future-proof solutions.
The latest advances in the miniaturization of electrochemical sensors is another reason for their growing use and popularity. These portable and simple formats are geared towards the end user—technical and non-technical—to obtain results in their daily work. This makes electrochemistry very attractive to anyone thinking of taking an idea or research to the next level and commercializing their findings.
This progress makes the development of electrochemical sensors one of the most active areas of analytical electrochemistry. These sensors are capable of providing information with superior features such as: real-time data generation, disposability, high accuracy, or wide-range linearity that make these small sensor strips an advanced alternative to conventional, bulky and expensive analytical instruments.
Multiple possibilities for production of electrochemical sensors
Your dream sensor is now possible thanks to expert manufacturing from Metrohm DropSens that allows customization and production according to your required quantity and specifications. Using an innovative and experienced production process, large quantities of customized sensors can be produced while maintaining high product quality and scalability stability as well as an attractive price-performance ratio.
Optimized design
Metrohm DropSens R&D experts understand the application concept in depth. The engineering and design departments assist in the development process to implement a final prototype, always finding a solution in which all specifications converge.
Custom-made solutions
The development of these sensors allows their miniaturization while at the same time allowing the possibility of modifications in terms of spatial distribution, shape, area, substrate, or the use of a wide range of materials, to name just a few. In addition, flexible sensors, textile sensors, biosensors or other types of solutions can be manufactured to suit the biochemical and electronic process needs of each individual application.
Manufacture on demand
Take advantage of this capacity to produce custom-made electrochemical sensors on demand efficiently and quickly, regardless of the quantity ordered, meeting future needs without ever running out of supply.
High performance market-ready solutions
Be the first to bring a sensor to market, avoiding long processes and an abundance of partners. Count on the fast and professional manufacturing capability from a company positioned directly in the launch and production of electrochemical sensors to the market.
The highest quality standards
Production is carried out with the highest quality materials, printing, and finishing. In addition, the solutions are approved by quality management systems, which allows the highest levels of reliability and stability to be achieved in each product, guaranteeing its scalability.
From small-scale prototyping to large-scale sensor production, Metrohm DropSens offers support throughout the entire process: initial conceptualization, in-depth prototype design, and helping to achieve results that meet your goals.
This expert manufacturing is backed by the global support of Metrohm's extensive worldwide network of partners. With more than 75 years of experience, Metrohm offers the highest standards of product and service quality, providing all you need for chemical analysis support.
Sensors for infinite uses
Progress and improvement cannot be adequately defined without the use of sensors. Everything can be measured (and usually quantified), which gives many opportunities to grow. State-of-the-art sensors based on the most recent scientific accomplishments excel in their customer-friendliness, allowing sensors to become part of everyday life as they are accessible to more people. Furthermore, the development of these decentralized devices can leverage R&D in many different industry sectors by addressing their specific applications and needs, giving them the option to reach the market.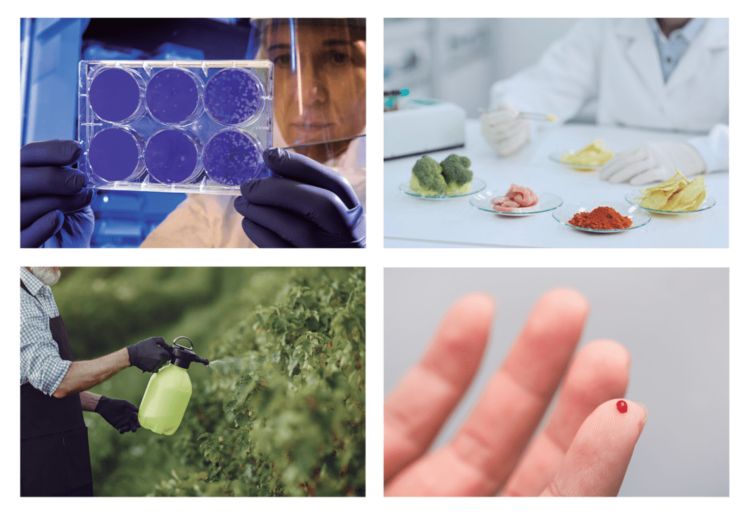 The measurement of human health, pollution, information about foods and beverages, environmental analysis, water contamination, illicit drugs, or viruses, among other things, can be performed with electrochemical techniques and solutions. Sensors also play a fundamental role in industrial sectors such as agriculture and livestock farming, being able to measure an infinite number of parameters applicable to their improvement and development.
Another aspect to be taken into account regarding the development and growth of relevant sectors is the capacity of sensors for continuous electrochemical monitoring of different biomarkers. Combined with automated wireless data communication systems, this has represented a considerable advance in the field of biosensing towards new market possibilities.
Certified by ISO 13485 for the manufacture of sensors for medical devices
In the clinical setting, point-of-care (POC) testing dominates as an end-user application. The main areas of development focus especially on POCs for home monitoring of chronic diseases and POC testing of infectious pathologies, among others.
The COVID-19 pandemic, caused by a severe acute respiratory syndrome coronavirus 2 (SARS-CoV-2), has posed a threat to global public health. Therefore, the development of a rapid, accurate, and easy-to-apply diagnostic system for the detection of the virus has become crucial to control the outbreak of infection and monitor the progression of the disease. 
Metrohm DropSens manufactures electrochemical sensors under ISO 13485 certification, which attests to the ability to provide production that consistently meets customer and regulatory requirements applicable to medical devices and related services.
 
Read more about the use of screen-printed electrodes for virology research in our blog post:
Virus detection using screen-printed electrodes

The sectors of medical and diagnostic services are driven by a strong interest in rapid point-of-care testing and monitoring devices. In addition, the integration of biosensors into medical diagnostic equipment will offer endless opportunities for the market for prevention and control of the spread of disease.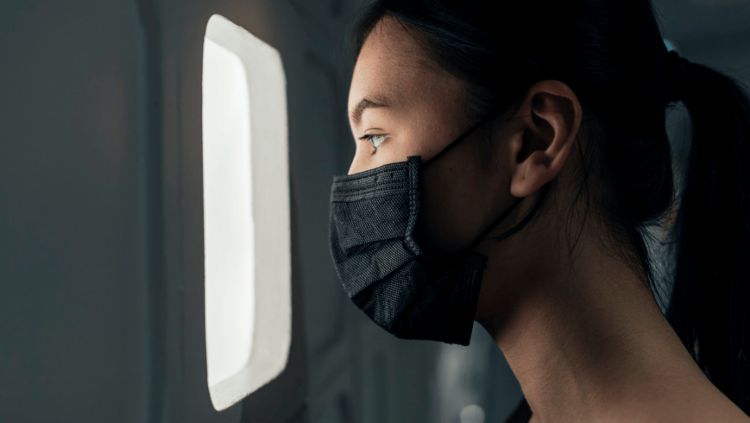 Moreover, the proliferation of biosensors employing electrochemical sensing technology has been gaining ground due to the strong demand for rapid and non-invasive POC applications. These are market-ready sensors that can be used by anyone.

Electrochemical test strips are a suitable canvas and format for the creation of a motorized diagnostic and testing system in this area and can provide a solution to these new analytical paradigms. The development of non-invasive sensors for decentralized and continuous monitoring has received a great deal of attention from researchers in different industries for painless analysis of important health parameters.
These are extraordinary times for sensor development
We constantly look for ways to mark our progress, and having the ability to measure parameters is one way to achieve this. The development of electrochemical sensors opens up a wealth of possibilities, and thanks to the customization and mass production capabilities of Metrohm DropSens, you will be able to produce high quality electrochemical devices that are tailored to specific applications. This production process is designed to meet the long-standing market demand for end-user-oriented sensor solutions with features such as: portability, wireless functionality, and simple usability without any loss in measurement accuracy.
Electrochemical sensors, based on small sensor strips, are now simpler, smarter, more user-oriented, and cheaper than conventional electrodes, which rely on cleaning or recovery tasks and have lower reproducibility in many areas of analysis. These devices are also characterized by the ability to acquire data in real time, which, combined with portability and ubiquitous availability, makes them practical and powerful tools for measurement purposes. In addition, they can provide an alternative solution for applications where complexity is involved, as they can be developed to adapt to infinite specifications.
Electrochemical sensors guarantee optimum quality, excellent measuring accuracy, and use perfectly bonded materials, prints, and substrates. They can be developed in various formats and are reproducible on flexible or even wearable materials, always maintaining good conductivity and preserving the correct alignment of the different sensor elements in all cases.
Metrohm DropSens is able to produce these electrochemical sensors in large quantities on a customized basis while still maintaining all the benefits and features scaled up from the customer-developed application. This is possible while guaranteeing market-ready production, an efficient price-performance ratio, and no risk of stock-outs – always with continuous global and specialized support service. Contact us to make your dream sensor a reality!
Your knowledge take-aways