With the ongoing growth of process analytical technologies and of connected devices, more efforts have had to be put into developing reliable, safe, and efficient interfaces. Based on the 2060 online analysis platform, Metrohm Process Analytics has designed the perfect interface for any industrial process plant: the 2060 Human Interface (HI). Following the concept of ultimate flexibility of this platform, the 2060 HI is designed to be interfaced to different process analyzers, from spectrometers to wet chemistry process analyzers, for process automation. The 2060 HI helps to solve any analytical challenge thanks to its onboard smart programming software.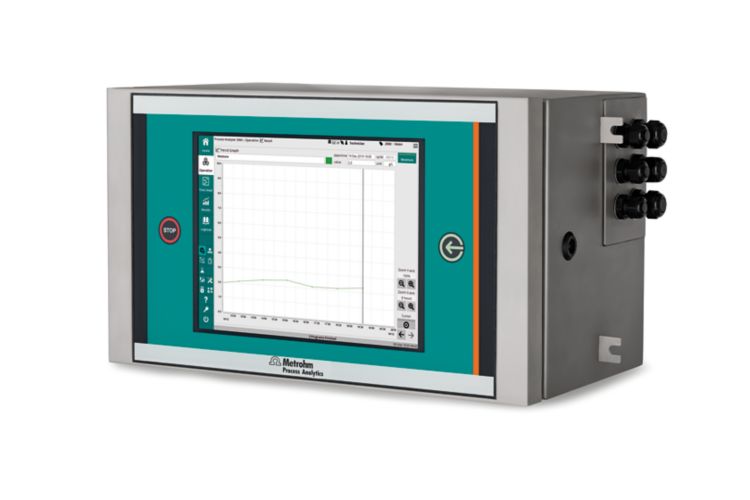 Maximum flexibility to undergo harsh conditions
Thanks to its stainless steel enclosure, the 2060 HI can resist any weather condition, even corrosion and dangerous vapors, guaranteeing optimal process control in hazardous and non-hazardous areas.
Data transfer easily and seamlessly
Humans make mistakes, but intelligent machines do not. The 2060 HI offers a closed system with an embedded operating system and built-in user management system to prevent routine users from making mistakes.
Additionally, the avant-garde 2060 software brings the 2060 HI to another level. With limitless and extraordinary features such as monitoring multiple samples streams, smart programming, user-customizable result display, and transferring of results to any Distributed Control System (DCS) or Programmable Logic Controller (PLC), the 2060 HI ensures fully automatic and smart diagnostics of the industrial process – around the clock, seven days a week.