Designed to provide quick information about unknown materials in critical situations, MIRA XTR gives first responders the actionable intelligence they need to formulate the best response. When law enforcement, military, and other defense and security professionals encounter illicit materials, they can get fast, onsite material ID without reaching out to a lab.
Large libraries available containing thousands of chemicals, including explosives, narcotics, and illicit materials
No-contact sampling with through-package, standoff, and remote acquisition capabilities such as integration into a remote-controlled robot

Wide variety of sampling attachments available for liquids, solids, and powders
Results within seconds
Easy-to-use instrument from power-up to results, no technical knowledge is required
Smart and rugged handheld Raman spectroscopy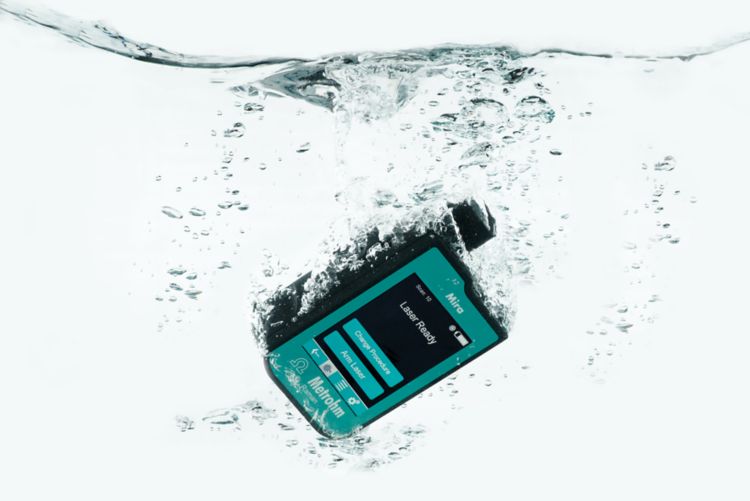 The MIRA XTR is IP and MILSTD certified to withstand the rigors of sampling in field conditions. This handheld spectrometer is rugged and withstands dust, water, impacts, and vibration.
In addition, automated sampling routines for non-technical users make the operation of MIRA XTR easy and smart. Smart Acquire on MIRA XTR systems automatically optimizes sampling parameters, collects and processes data, and performs library searches with one touch of a screen for fast results when they matter the most.
Download the following free white paper to learn more about Smart Aquire:
Smart Acquire – Automated Raman Material ID for Defense and Security Professionals
Analyzing mixtures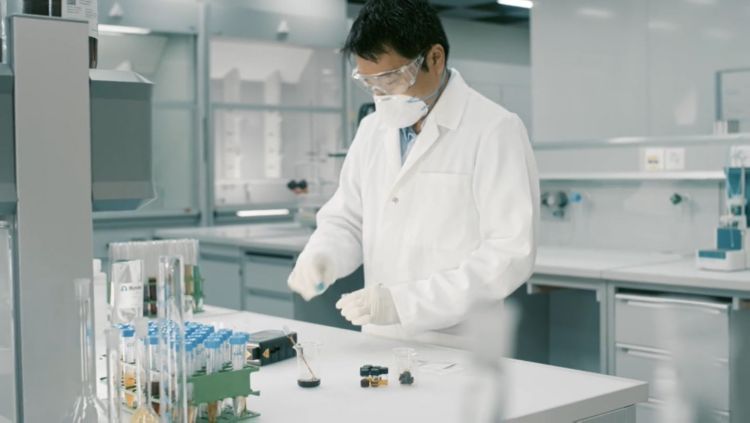 When you need information about mixtures, MIRA XTR can be used in combination with ID Kit for quick dual analysis of major and minor components.
With our ID Kit, you can identify heroin and opioids in samples in no time.
Staying safe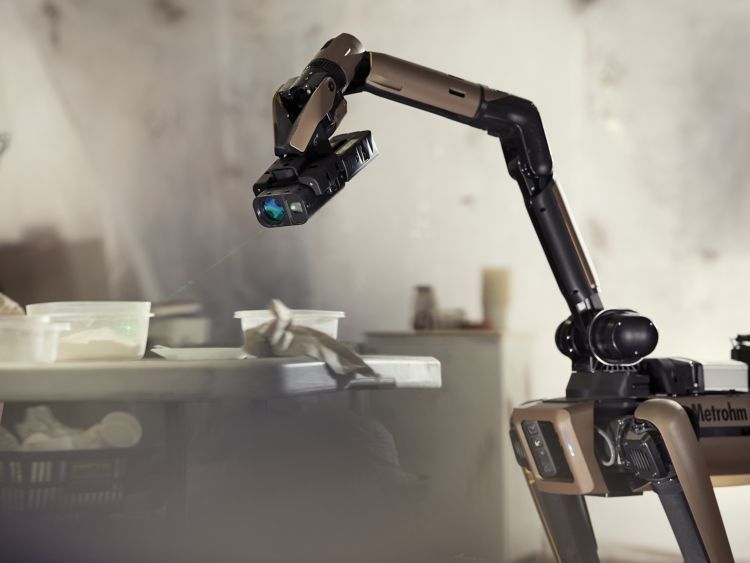 MIRA XTR helps to protect those who preserve public safety with specialized no-contact and standoff attachments, onboard libraries that include hazard warnings, and a mobile app for remote/delayed acquisition and instant results sharing.
To maximize safety, MIRA XTR can be integrated into a robotic platform for analyzing hazardous substances from a remote location.

Safe sampling of sensitive materials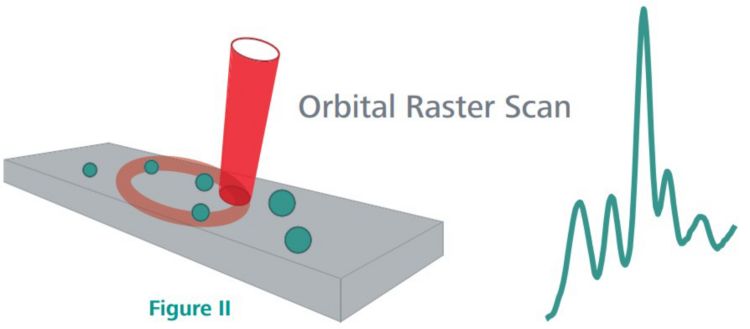 All systems from Metrohm Raman perform sensitive interrogations using the unique Orbital Raster Scan (ORS) feature, meaning that samples are not consumed, damaged, or burned.
With ORS, the sampling laser moves over a large area to increase the amount of information collected with each scan. ORS achieves an outstanding resolution even for heterogeneous samples and reduces the risk for sample degradation or burning.
Learn more about Orbital Raster Scan (ORS) in this free application note
MIRA Cal DS: dedicated software for laboratory grade results
MIRA systems benefit from our proprietary companion software that supports results viewing and sample reprocessing for enhanced mixture matching and fluorescence rejection. Custom library building and operating procedures allow customers to tailor MIRA XTR to their area of concern.
Which Raman spectrometer fits your requirements?
Talk to your Metrohm representative and learn about the best solution for your needs!
Sampling

Software
Attachments for safe sampling in any situation
MIRA XTR can be equipped with a host of Smart Tips that automate sampling in any situation from trace detection to through container analysis and data collection from across the room.
Ball Probe Attachment: for liquids or powders
Right Angle Attachment: for plastic bags 
Standoff Attachment: for analyzing substances from a distance
Universal Attachment: for liquids and powders in bottles or plastic bags
The ID Kit contains all the required equipment for simple, quick, onsite trace analysis with MIRA XTR.
Straightforward data management
MIRA Cal DS is the control, measurement, and data processing software solution for MIRA XTR handheld Raman spectrometers. The software is designed for easy report generation and data management.
How our MIRA systems help you to stay safe
Explore Metrohm Raman analyzers