Hyphenated spectroelectrochemistry from Metrohm Autolab by connecting any Autolab PGSTATs with an external spectrometer.
Synchronized electrochemistry and optical measurements by using external triggering
Two independent instruments for electrochemistry and spectroscopy useable as hyphenated or stand-alone solutions
Highest specifications of the electrochemical instrumentation
Optional features are available for your electrochemical experiment such as: Impedance Spectroscopy, true analog scan, bipotentiostat, and many others
Powerful NOVA software for electrochemical measurements
Flyer EC-UV/VIS: One-stop-shop for spectroelectrochemistry (8.000.5231, PDF, 582 KB)
Flyer EC-Raman: Hyphenated EC-Raman Battery Solution (8.000.5402, PDF, 3.73 MB)
Flyer EC-Raman: Hyphenated EC-Raman Solutions Corrosion (8.000.5403, PDF, 11 MB)
Flyer EC-Raman: Hyphenated EC-Raman Electrocatalysis (8.000.5404, PDF, 6.78 MB)
Easy hyphenation, more exploration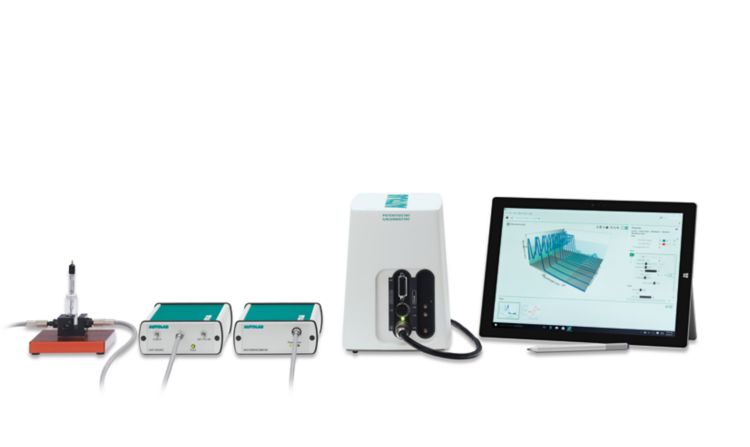 By combining electrochemistry with spectroscopy, both non-invasive and non-destructive techniques, you have a dual perspective on your research. With Metrohm Autolab hyphenated spectroelectrochemistry, you synchronize your electrochemical measurements with the in situ Raman or UV/VIS spectra acquisition giving you simultaneous structural and functional information about your materials.
Metrohm Autolab hyphenated spectroelectrochemistry: versatile, flexible, and easy to use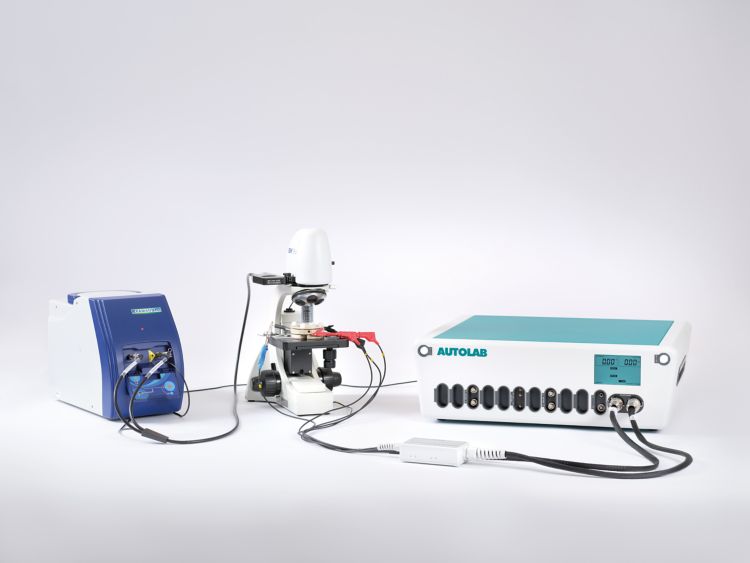 With Metrohm Autolab hyphenated spectroelectrochemistry, you:
have the most versatile spectroelectrochemical setup
choose the electrochemical instrument with specs and features which best fit to your application needs
use existing procedures from the NOVA library or create your own ones with unlimited flexibility
benefit from the outstanding local Metrohm support for configuring, using, and troubleshooting the complete hyphenated solution
Which potentiostat or galvanostat fits your requirements?
Talk to your Metrohm representative and learn about the best solution for your needs!
Modules

Accessories

Cells
Expanding the scope with modules, ...
Metrohm Autolab offers various dedicated modules that can be fitted to your instrument to add more capabilities, such as electrochemical impedance spectroscopy, true analog scan, pH/pX measurement, electrochemical quartz crystal microbalance, control of a second working electrode, current booster and automation with multiplexing.
accessories, ...
A wide range of accessories is available to enable you to implement additional measurement techniques and capabilities and conduct specific applications.
and cells
Metrohm Electrochemistry offers a wide variety of complete spectroelectrochemical cells with a diverse range of materials.
Explore Metrohm potentiostats/galvanostats