Eco Titrator is the economic titrator for all standard potentiometric titration applications. Its intuitive touch display and the direct keys for controlling the stirrer speed enable everyone at your lab to perform a titration.
Intuitive and straightforward operation
Pre-defined application methods available
High buret resolution and high-precision measuring input for precise and reliable results
Compact and robust design
Compliance with GLP/GMP requirements
Swiss-made quality and unparalleled global service and support
The titrator for everybody
Titration has never been easier: select the required titration method, push Start, and let Eco Titrator take care of the rest.
Metrohm offers pre-defined methods, so that you can start with your analysis immediately. You can save up to 120 titration methods and, in order to protect them from modification, there are two operation modes available, routine and expert mode.
The intuitive touch display makes the operation of Eco Titrator easy and convenient. In addition, direct keys are available to control stirrer speed.
Compact design with no compromise on precision nor reliability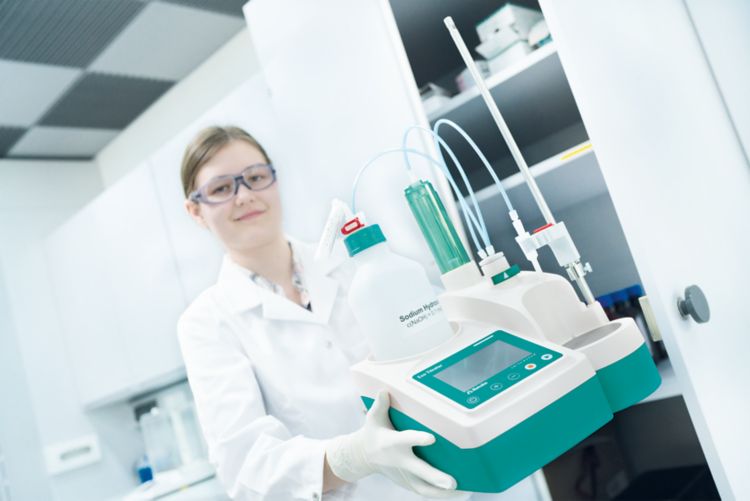 Given the robustness and small size of Eco Titrator and a magnetic stirrer that is integrated in the housing, you can move it and set it up anywhere you need it.
However, the compact design comes with no drawbacks with respect to precision or reliability of the results. The high buret resolution of Eco Titrator enables dosing in the µL range and meets the requirements of DIN EN ISO 8655-6. Furthermore, Eco Titrator is equipped with a high-precision measuring input that affords you maximum result accuracy and reliability.
Worry-free documentation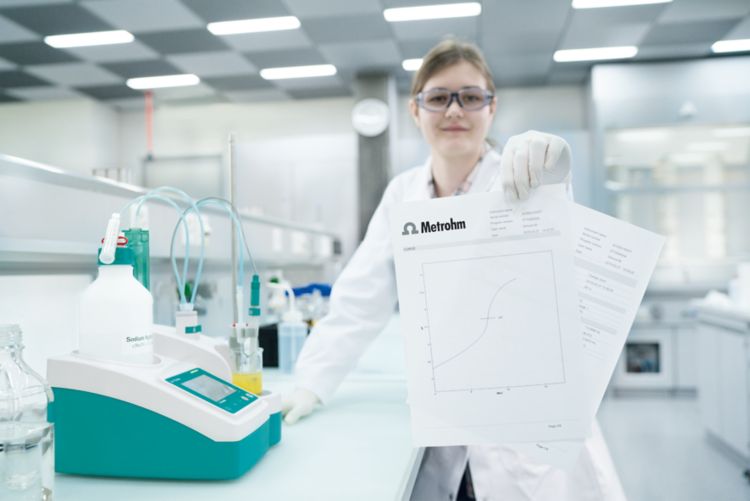 GLP/GMP compliance is not an issue: The Eco Titrator features a USB port that can be used to connect a printer or to store methods and/or results on an USB memory stick.
Which titrator fits your requirements?
Talk to your Metrohm representative and learn about the best solution for your needs!
Are you still carrying out manual titrations?
Explore Metrohm titrators