Difficult samples? No problem with the oven method!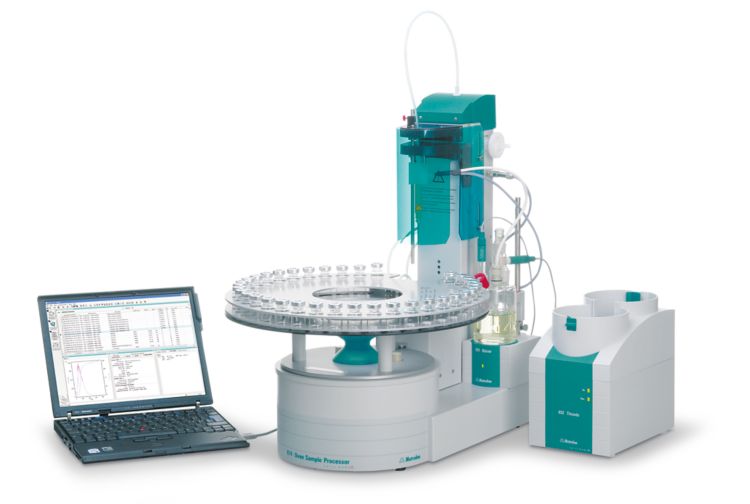 The oven method involves heating the samples and transferring the evaporated water to the titration cell by means of a dry carrier gas. This method may be a solution for:
samples that release the water only at high temperatures,
samples that do not dissolve easily, or
samples that react with the KF reagent.
With this method, the sample does not get in contact with the KF reagent, i.e., the electrode and the titration cell are not contaminated, and carryover and memory effects are ruled out.
Metrohm offers the 860 KF Thermoprep for the oven method. If you would like to take your productivity one step further, you can also automate sample preparation and analysis with an 885 Compact Oven Sample Changer.
Solid samples? Our homogenizer will do the work!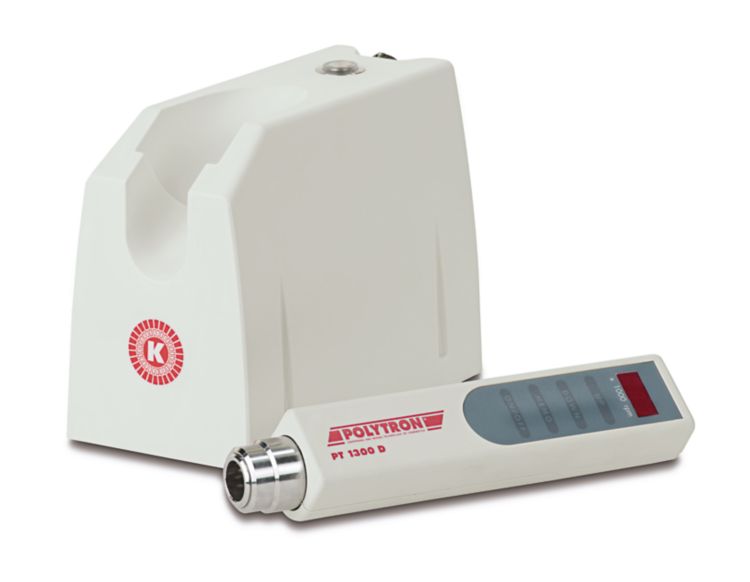 If you are dealing with solid samples, then rely on the Polytron high-quality homogenizer. The Polytron allows you to homogenize your samples thoroughly and reliably.
Which KF titrator fits your requirements?
Talk to your Metrohm representative and learn about the best solution for your needs!