Eco KF Titrator is the economic Karl Fischer titrator for routine water content determination. This compact and easy-to-use volumetric Karl Fischer titrator enables everyone at your lab to perform routine Karl Fischer titrations.
Simple and intuitive operation
Precise and accurate results
No contact with the reagents using the Solvent Pump for more safety in your lab
Global on-site service and support
Compliance with GLP requirements
Brochure: Eco KF Titrator – Volumetric water determination simple, safe, and reliable (8.000.5342, PDF, 2 MB)
Karl Fischer titration made easy – and safe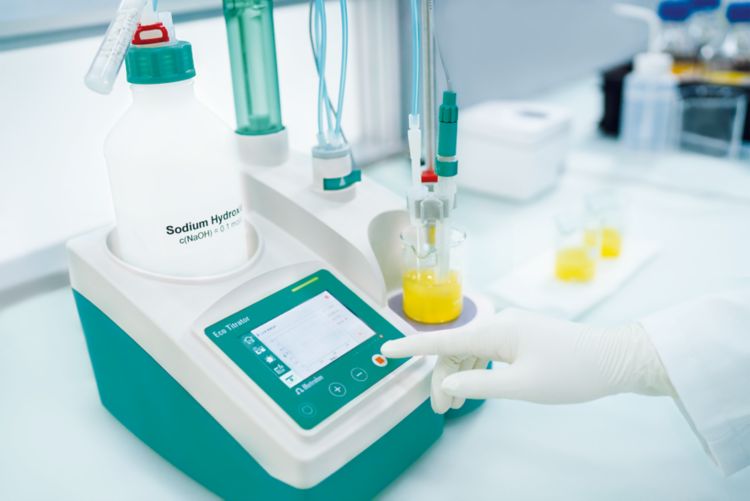 The compact Eco KF Titrator excels in simple and intuitive operation. The instrument features pre-installed example methods as well as a modern and multilingual touch screen and the titrations are carried out fully automatically.
In addition, this Karl Fischer titrator makes your lab a safer place. Using a Solvent Pump, physical contact with the reagents is prevented. You can fill and empty the titration vessel at the push of a button.
 
Don't worry about GLP compliance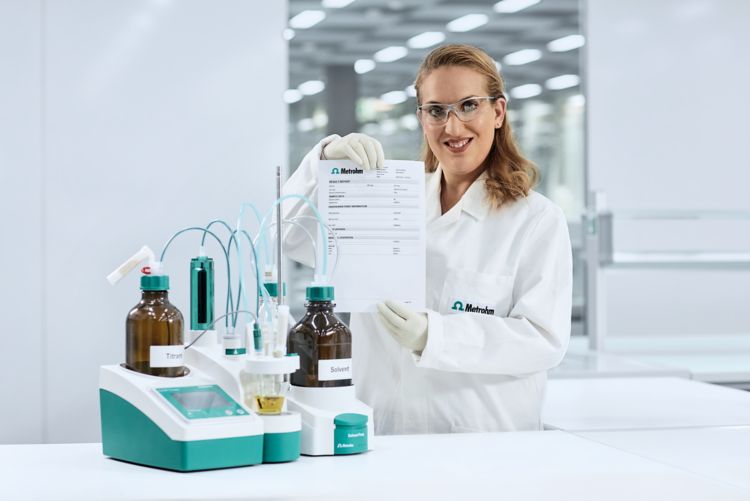 Reports with the required information can be easily generated in the PDF format and printed or saved on a USB flash drive.
Service and support – wherever you are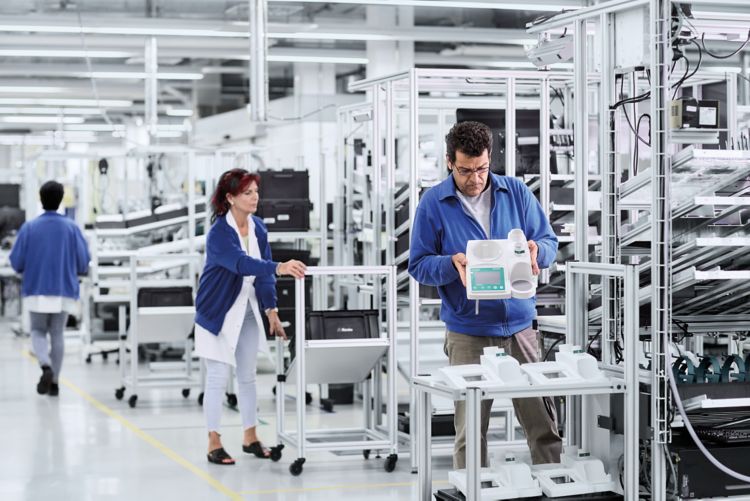 We guarantee on-site service and support by our global network of local Metrohm subsidiaries and distributors.
Which KF titrator fits your requirements?
Talk to your Metrohm representative and learn about the best solution for your needs!
Sample preparation
Solid samples? Our homogenizer will do the work!
Metrohm offers a homogenizer (Polytron PT 1300 D) for solid or viscous samples. The Polytron allows you to homogenize your samples thoroughly and reliably.
All you need to know about Karl Fischer titration
Explore Metrohm KF titrators