Hyphenated spectroelectrochemistry from Metrohm Autolab can be added to any Autolab electrochemical setup.
USB connected, integrated solution for your current setup
All components controlled by NOVA software
Two spectro-photometers: for ultra-violet, visible, and near-infrared range
Deuterium/halogen light source with light output between 200 and 2500 nm
Flyer: One-stop-shop for spectroelectrochemistry (8.000.5231, PDF, 582 KB)
Two options, same easy integration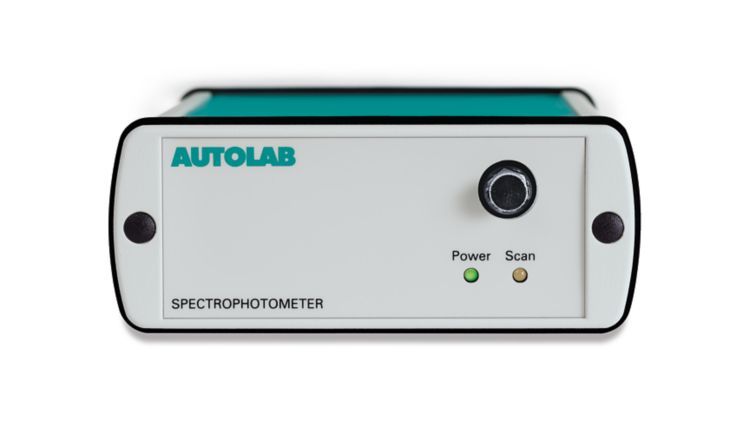 Metrohm Autolab offers two compact, USB-powered spectrophotometers that can be controlled in the NOVA software. One spectrophotometer covers the ultra-violet, visible to near-infrared range, and the other the ultra-violet to visible range. Both spectrophotometer come with order sorting coating to avoid stray light and second order effects.
NOVA offers multiple control options for your spectra acquisition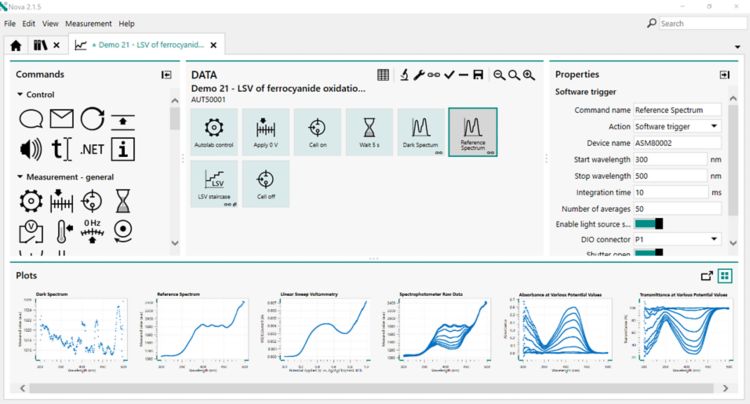 NOVA software is a modern software for electrochemical research that combines all you need on one interface for easy control:
Synchronize with your electrochemical measurements
Automatic and manual shutter control
Record a Dark, Blank or Sample spectra with one click
Display results in Absorbance and Transmittance units
Customize your procedures with an easy drag and drop
One interface and integrated control for external devices
Comprehensive data analysis, with publication ready graphs
SDK: control with LabVIEW or .NET customized applications
Looking for perfect system fit?
Talk to your Metrohm representative and learn about the best solution for your needs!
Modules

Accessories

Cells
Expanding the scope with modules, ...
Metrohm Autolab offers various dedicated modules that can be fitted to your instrument to add more capabilities, such as electrochemical impedance spectroscopy, true analog scan, pH/pX measurement, electrochemical quartz crystal microbalance, control of a second working electrode, current booster and automation with multiplexing.
accessories, ...
A wide range of accessories is available to enable you to implement additional measurement techniques and capabilities and conduct specific applications.
and cells
Metrohm Electrochemistry offers a wide variety of complete spectroelectrochemical cells with a diverse range of materials.
Explore Metrohm potentiostats/galvanostats