Metrohm is pleased to present OMNIS Client/Server, the networkable version of the company's laboratory data management platform, at this year's Analytica in Munich. OMNIS Client/Server enables central management of data, instruments, users, and SOPs helping companies to become more efficient while complying with the highest data security standards. OMNIS Client/Server is demoed at the Metrohm booth in hall A1 at booth 101.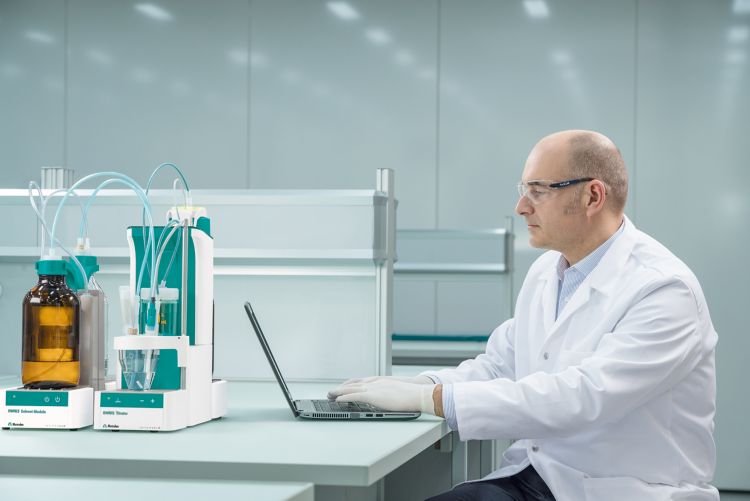 OMNIS Client/Server is modular by design and can be scaled up to ultimately connect up to 100 clients in a network. Any client in the network can access analyses and results generated by any other client no matter where they were generated. The laboratory data management platform is compatible with all current systems of the Titrando family providing for a smooth and sustainable transition from the previous generation of Metrohm titration systems to OMNIS.
OMNIS Client/Server comes with unique features providing for an unparalleled user experience: custom configurations are possible at each workplace and in case a client loses connection to the server, he or she can continue working for up to 48 hours using the full scope of functionalities of the software. All data is saved locally and transferred to the server when the connection is reestablished.
The central Audit Trail of OMNIS provides complete documentation of each client's activities. The secure database and user administration are other features that make working in an OMNIS Client/Server network compliant with regulations such as FDA 21 CFR Part 11 and EudraLex, Volume 4, Annex 11.
OMNIS Client/Server is robust: If a client makes a change to an operation procedure, he or she can withdraw the previous version and share the new version in the network at a single mouse click. Hence there is no risk that errors can spread in the network.
Metrohm invites visitors of Analytica 2022 to come to booth 101 in hall A1 and ask for a demo of OMNIS Client/Server.