Screening in post-marketing surveillance
Watch this webinar to learn how accurate, reliable and portable screening tools can help to detect substandard and falsified medical products.
Length: 56 mins
Raw Material Control Strategies
Learn more about handheld Raman technologies and their effectiveness for raw material control in pharmaceutical manufacturing settings. The use of the NanoRam-1064 is highlighted as it can be used to overcome fluorescence and is able to identify many complex and colored materials often used in biopharmaceutical manufacturing.
Length: 1 hr

Webinars hosted by third parties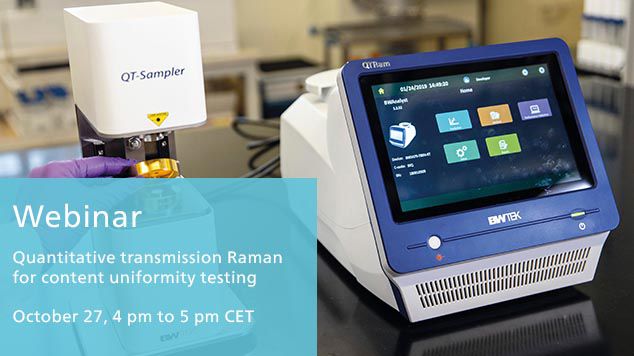 Content uniformity testing
Learn how transmission Raman spectroscopy is a rapid method to measure the concentration of the active pharmaceutical ingredient (API) and excipients with one single test. This on-demand webinar is brought to you by European Pharmaceutical Review.
Length: 55 mins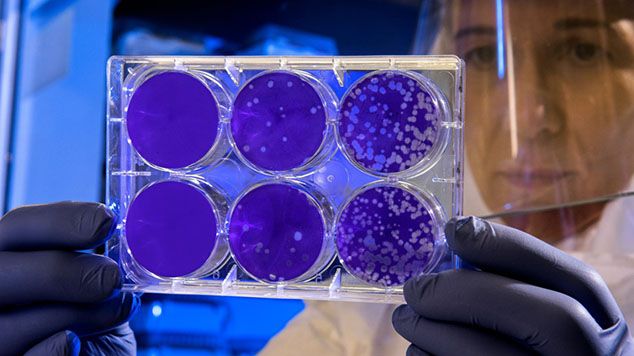 Raman: Biomedical applications
Watch this on-demand webinar to learn more about the advantages of Raman spectroscopy for biomedical applications such as vaccine development or disease diagnosis.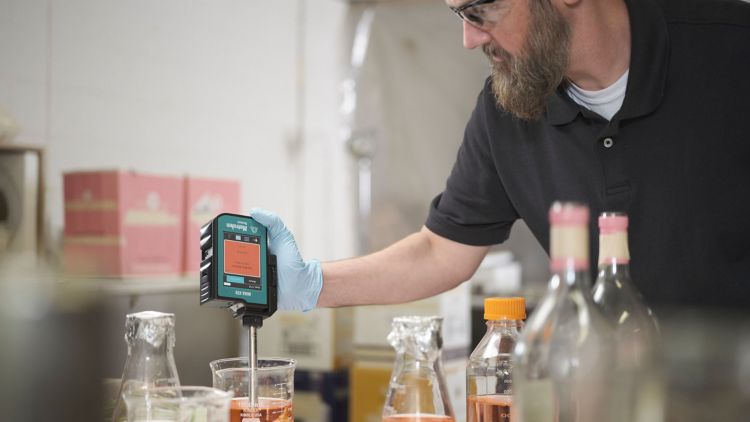 New capabilities for 785 nm Raman
This on-demand webinar presents the latest advances in 785 nm spectrometer design, fluorescence mitigation, and samling capabilities. Learn more about the benefits of 785 nm handheld Raman and XTR, a novel fluorescence rejection technique.
More insights

Our experts have compiled interesting blog articles and application notes on Raman spectroscopy for different industries.

Check out our Raman spectrometers!

Our range of Raman spectrometers covers handheld and portable options for different industries, such as defense and security, food, or pharma.