Avoid unforeseen plant shutdowns with a reliable industrial process controller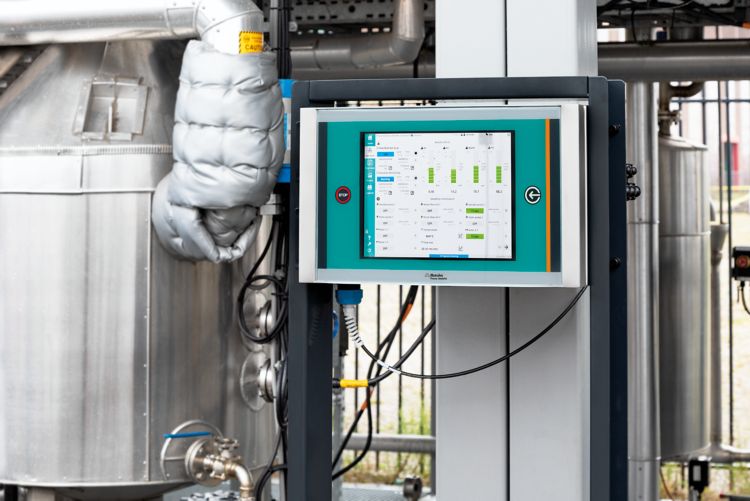 Regular control of process parameters is critical to maintain product and process specifications and to achieve optimal product quality and consistency in any industry. By providing data in «real-time» to the industrial control system (e.g. DCS or PLC), downtimes are reduced, and costly company assets are safeguarded.
The 2060 Human Interface developed by Metrohm Process Analytics helps you to achieve that. Thanks to the variety of process communication protocols built-in with the 2060 HI (e.g., Modbus or Discrete I/O), process data can be communicated in «real-time» to any industrial control system or directly to external devices and is accessible 24/7.
Prevent process upsets and protect your assets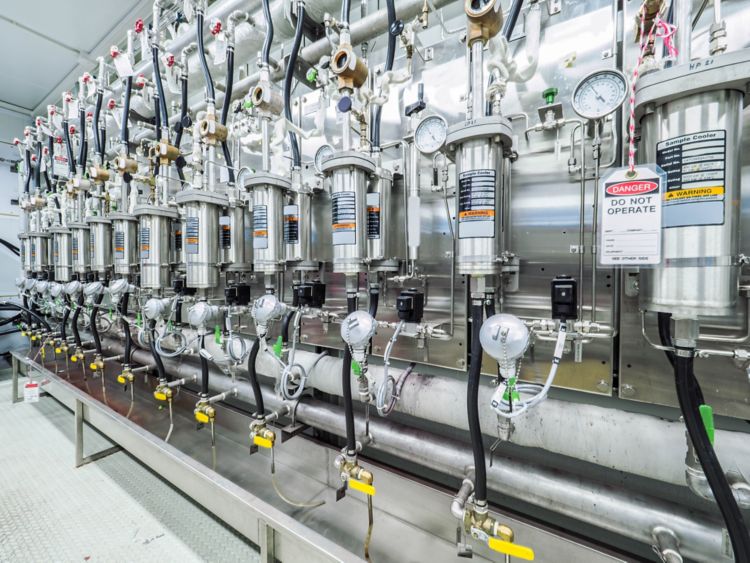 For hazardous environments, Metrohm Process Analytics engineers and supplies custom-made solutions. Therefore, no manual sampling is necessary, which leads to a safer working environment (e.g., avoid exposure to Cl2, exothermic epoxidation, high temperature/pressure, autopolymerization, and more).
Our custom-made solutions can vary from sample conditioning systems to complete shelters including ATEX-certified systems for Zone 1 and Zone 2 environments.
Faster ROIs by monitoring different parts of a process at the same time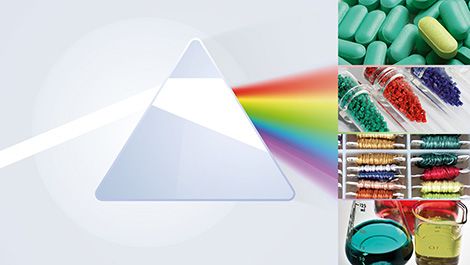 Manual sampling can negatively impact process accuracy by introducing manual sampling errors. It can further reduce the analysis frequency and sampling extraction points are limited to the personnel availability at the plant.
The NIRS XDS process analyzer is available as a single-point, 4-channel, or 9-channel system allowing cost-effective measurements at multiple sampling locations. Both single and MicroBundle fibers can be connected to the same system so various sample types can be measured with one instrument.
Accurate "real-time" analysis thanks to MicroBundle fiber technology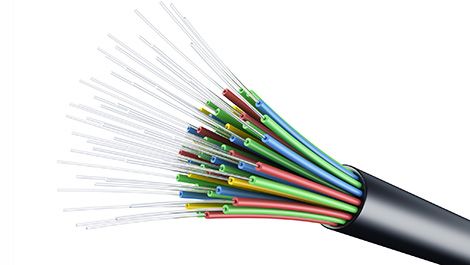 The optical MicroBundle fibers used in the NIRS XDS Process Analyzer ensure excellent signal transmission, inline directly in your process. As a result, you can rely on superior analytical performance for powders, slurries, granules, suspensions, and more. The fibers are temperature-insensitive and have a superior mechanical and chemical resistance.
Brochure: Sampling solutions for NIRS Process Analyzers (8.000.5364, PDF, 8 MB)
Compliancy to FDA directives for PAT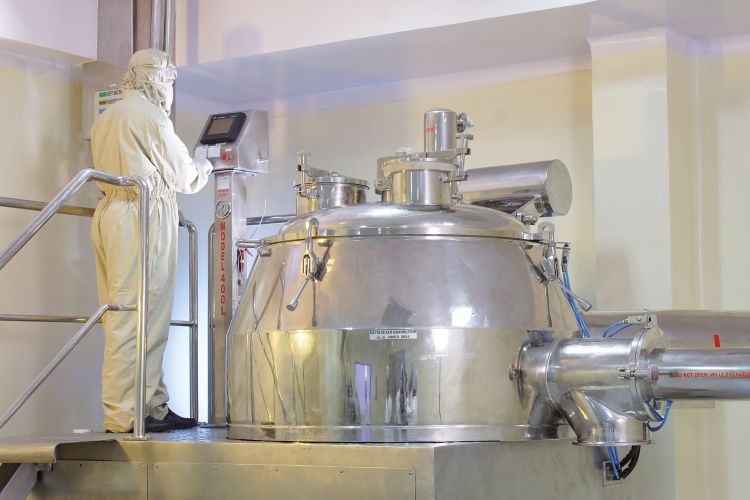 With the NIRS XDS Process Analyzer, you can implement Process Analytical Technology procedures in accordance with FDA regulations (21 CFR Part 11).
The main advantage is that you will obtain process analysis results in real time instead of carrying out time-consuming laboratory analysis.
Low cost of ownership in your process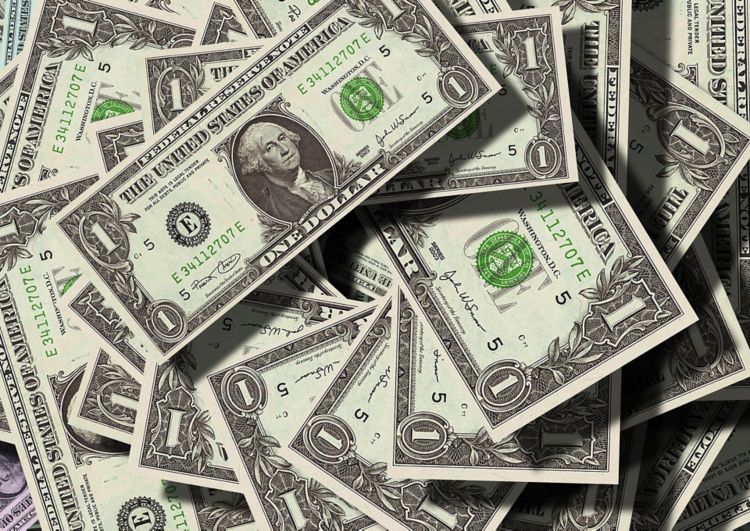 The importance of measuring crucial parameters precisely does not only lie in complying with regulations, but also in the potential to save costs for manufacturers in different industries.
In refineries, for example, RON values exceeding the stated requirements will still be accepted by the market, but these products will then include a higher amount of lucrative long-chain organic molecules. This so-called «RON giveaway» is estimated at approximately 0.5 RON per barrel, resulting in $2.25 million USD/month in lost revenue for a production process of 100,000 barrels per day.
Some additional cost savings are:
No consumables needed, thus no extra cost and environmentally friendly
No waste generated as NIRS is non-destructive, meaning that the samples are not destroyed
Reduced operator training costs since knowledge of chemical reactions and chemical analysis is not required
Cost savings with near-infrared spectroscopy

| Method | NIRS | Multiple techniques |
| --- | --- | --- |
| Sample preparation | 0.5 min | 30 min |
| Analysis time | 0.5 min | 30 min |
| Cleanup | 0 min | 5 min |
| Cost per year (1000 samples) @ $20/hr | $333 | $217,000 |
Which process analyzer fits your requirements?
Talk to your Metrohm representative and learn about the best solution for your needs!
Sampling solutions

Software
Single fibers for longer distance
If clear or slightly opaque liquids are to be analyzed, single fibers can be used. These optical fibers allow you to set up the analyzer more than 100 m away from the sampling point and still benefit from fast analyses. Additionally, a broad range of reflectance, transflectance, and transmission probes and flow cells are available, making the NIRS XDS Process Analyzer suitable for the harshest conditions.
Software with comprehensive functionalities
The NIRS XDS Process Analyzer is operated with Vision software. This proprietary, easy-to-use software can be used for comprehensive data collection, qualitative and quantitative method development, and diagnostics. Various protocols for process control are available: 4 to 20 mA, OPC, Modbus, and Profibus.
Learn more about our scope of expertise!
Explore Metrohm process analyzers