Metrohm is pleased to announce the launch of the new website. The website combines a colorful and modern design with extensive expert information, making sure website visitors will enjoy their journey from the first click.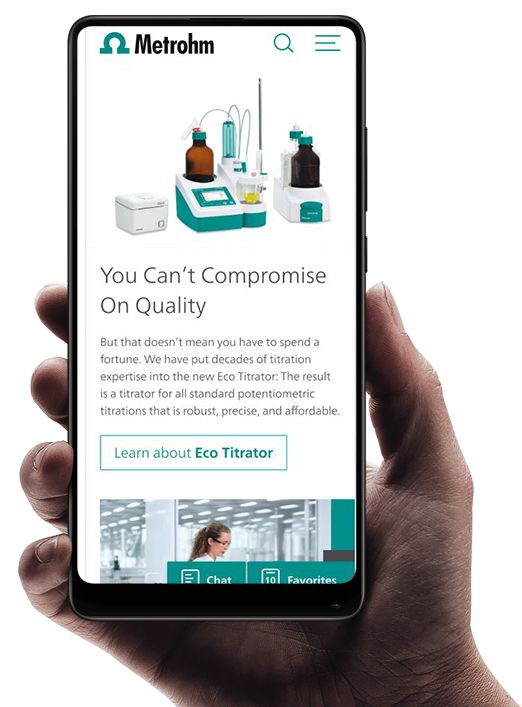 The new Metrohm website was created with the readers in mind. The clear structure, simplified navigation, and responsive design enable website visitors to easily find the information they need – on any screen, from desktop to mobile phones. In addition, the website offers visitors various dedicated ways to contact Metrohm, for instance, to request a quote or to ask for advice on the best product for their specific requirements, and more.
The new website integrates the comprehensive information such as applications or product information, which was carefully accumulated over the years by experts at Metrohm. In addition, new features augment the reader's experience, for instance:
New application notes will include explanatory videos, information on the products required for the application, and related applications.
Up-to-date industry insights can be found in the new Discover section, which features interesting blog articles, the latest news, and upcoming events.